Their first event held in Santa Barbara was Honey Harvest, which kicked off the series on Saturday, July 13th. On a sunny Saturday afternoon, guests arrived at Heartstone Ranch, a lovely old farm nestled in the Santa Barbara foothills.
What followed was an experience in all things honey. First they were off to a grand old barn for a chat with local bee keepers on the beauty and importance of keeping bees and how integral they are to our ecosystem. It was an inspiring conversation with two beekeepers, Nick and Tom of the Santa Barbara Bee Association, clearly imparted by men who love what they do.
Then a hands-on session on how to create honey infusions by mixing organic local honey with spices, dried fruits and flowers, along with a sampling of fresh infusions and a "how to" by talented Santa Barbara chef, Kim Schiffer.
It was the picnic where the party really came alive; a chance to eat artful foods paired with honey and meet with a wide array of guests… artists, writers, foodies and creative souls who wanted to be part of a memorable afternoon learning about bees and honey-themed ingredients for healthy dining. For dessert, The chef presented a sweet array of honeydew melons served with coconut sorbet, lime sugar dusted cookies, infused lime honey syrup and fresh basil flowers.
It was an memorable first event. Like-minded people gathered to learn something new and break bread, while forging new relationships within our own community.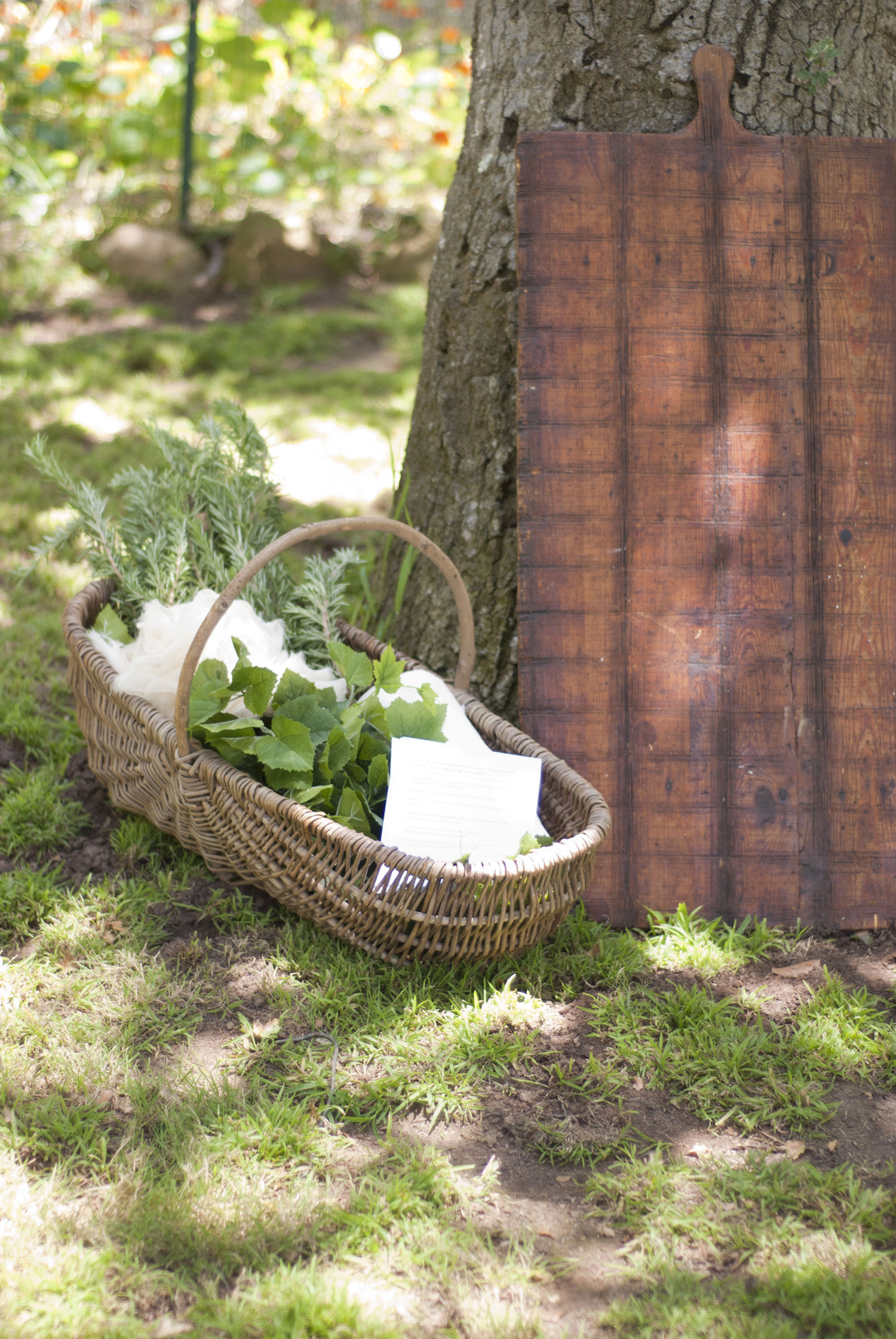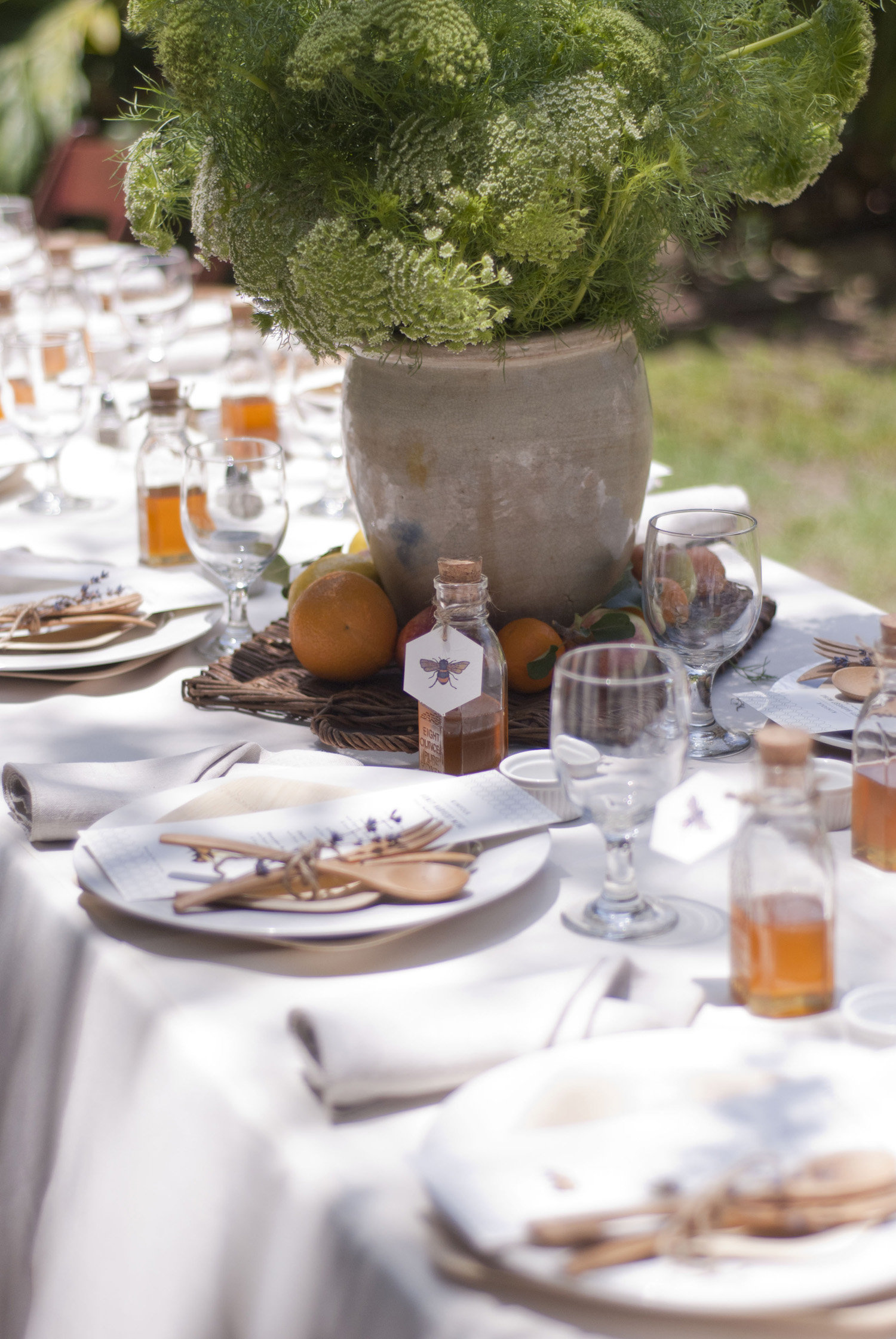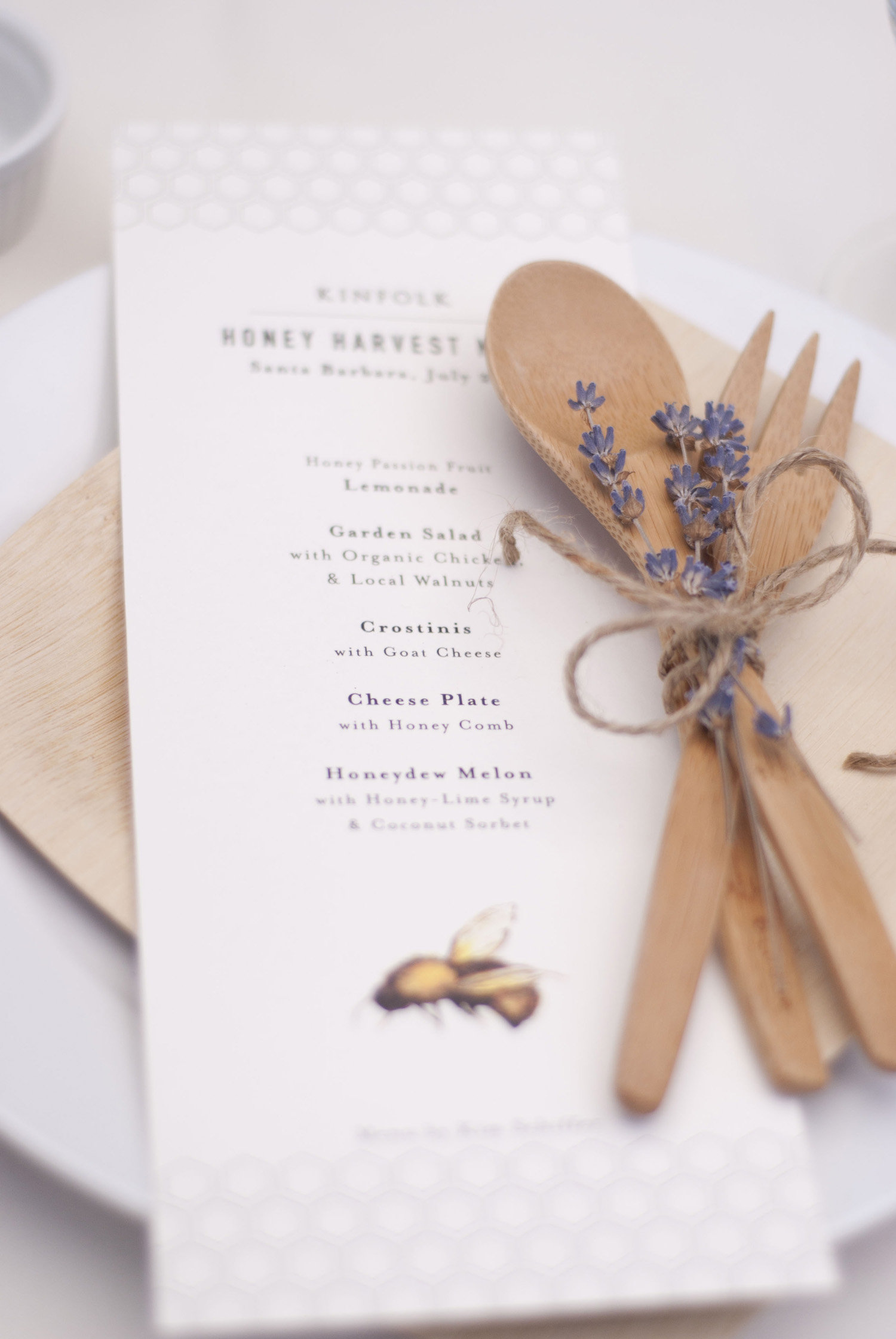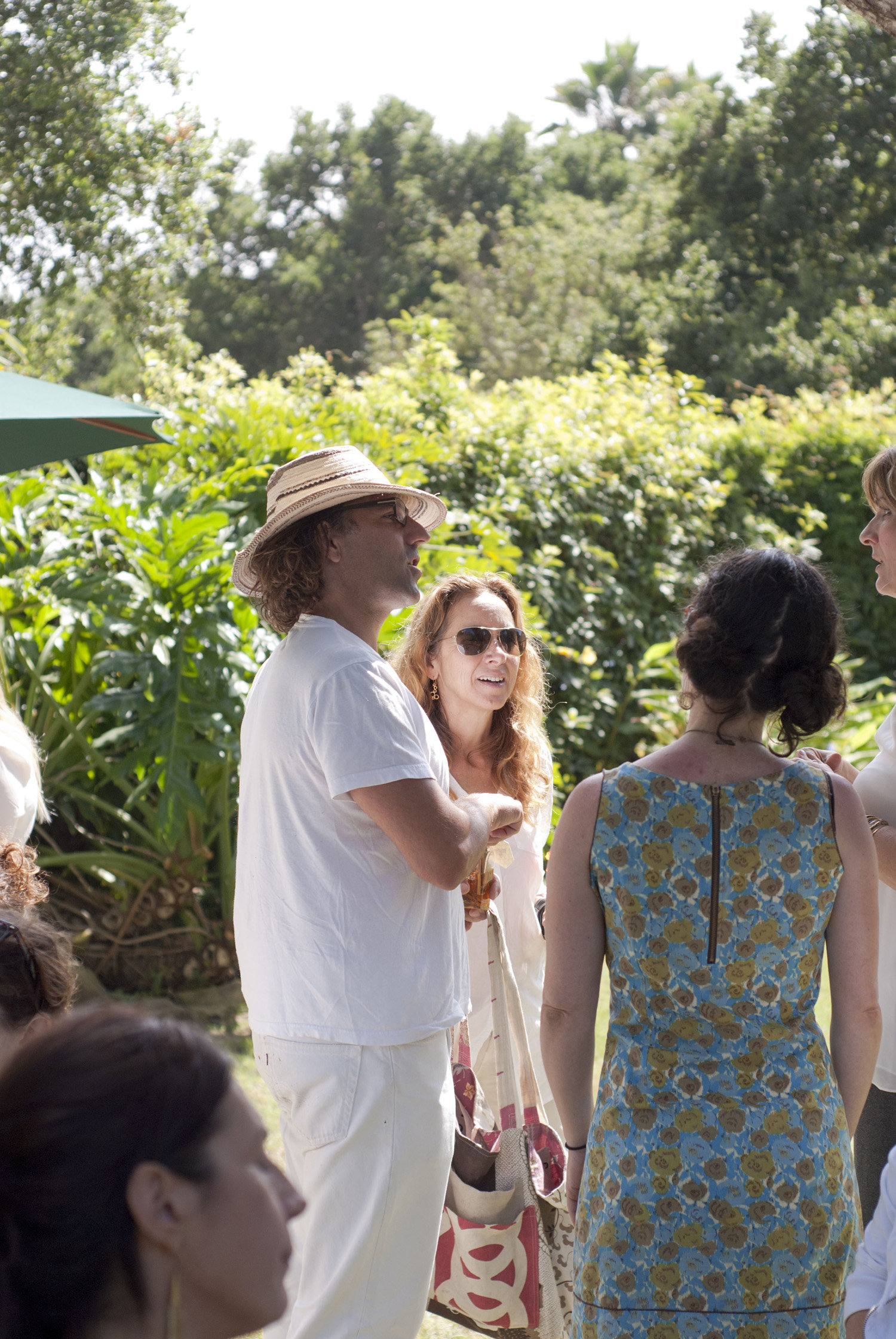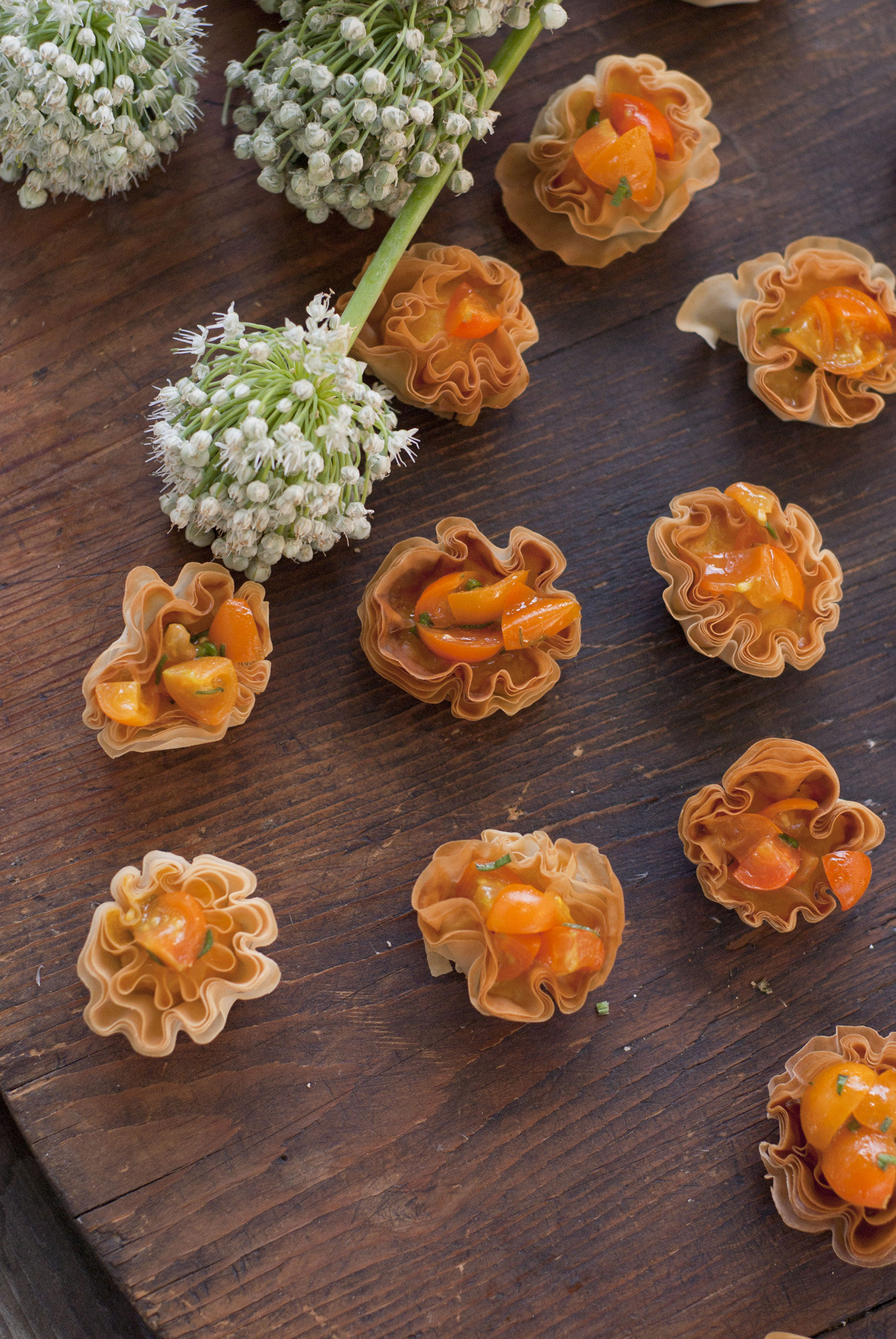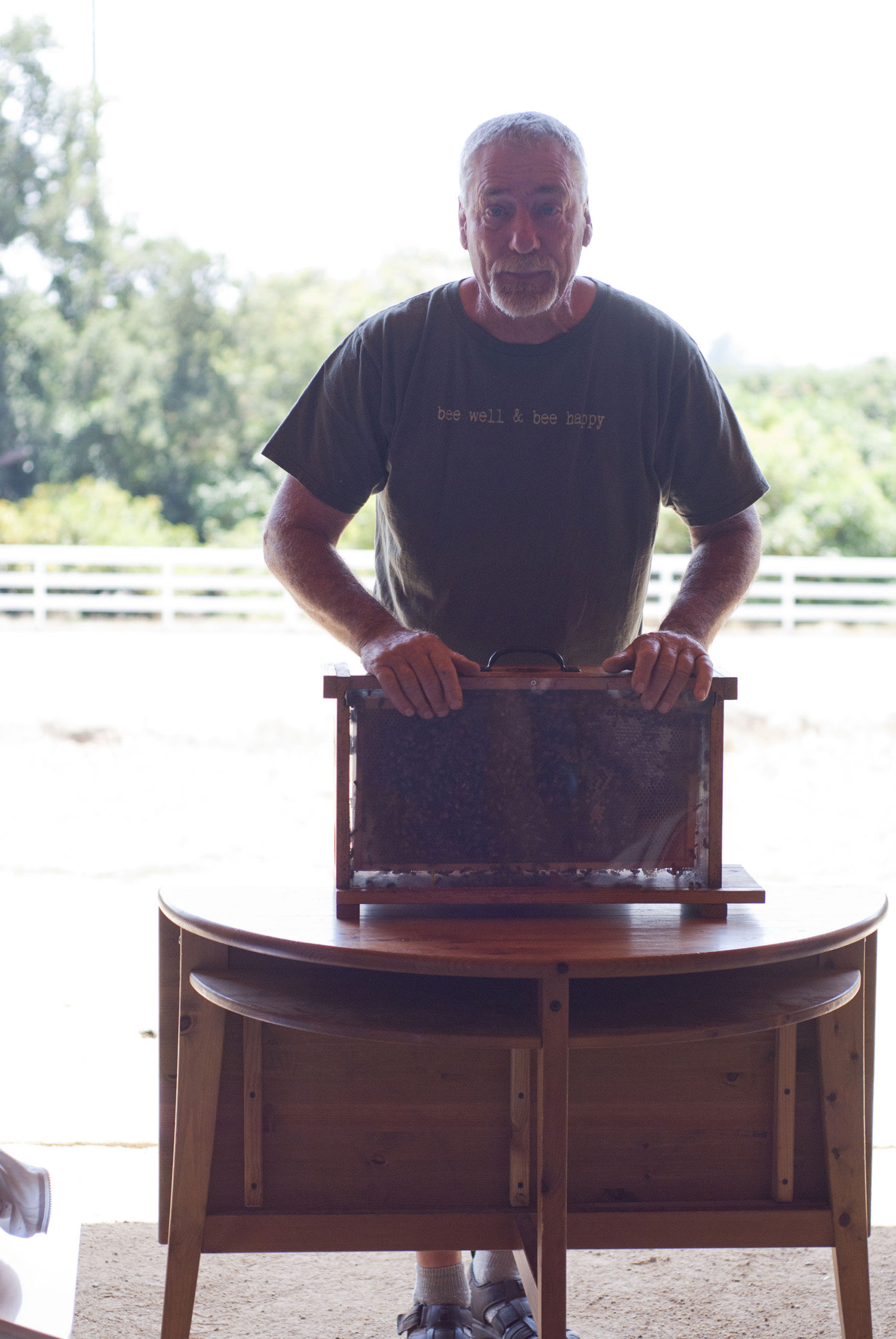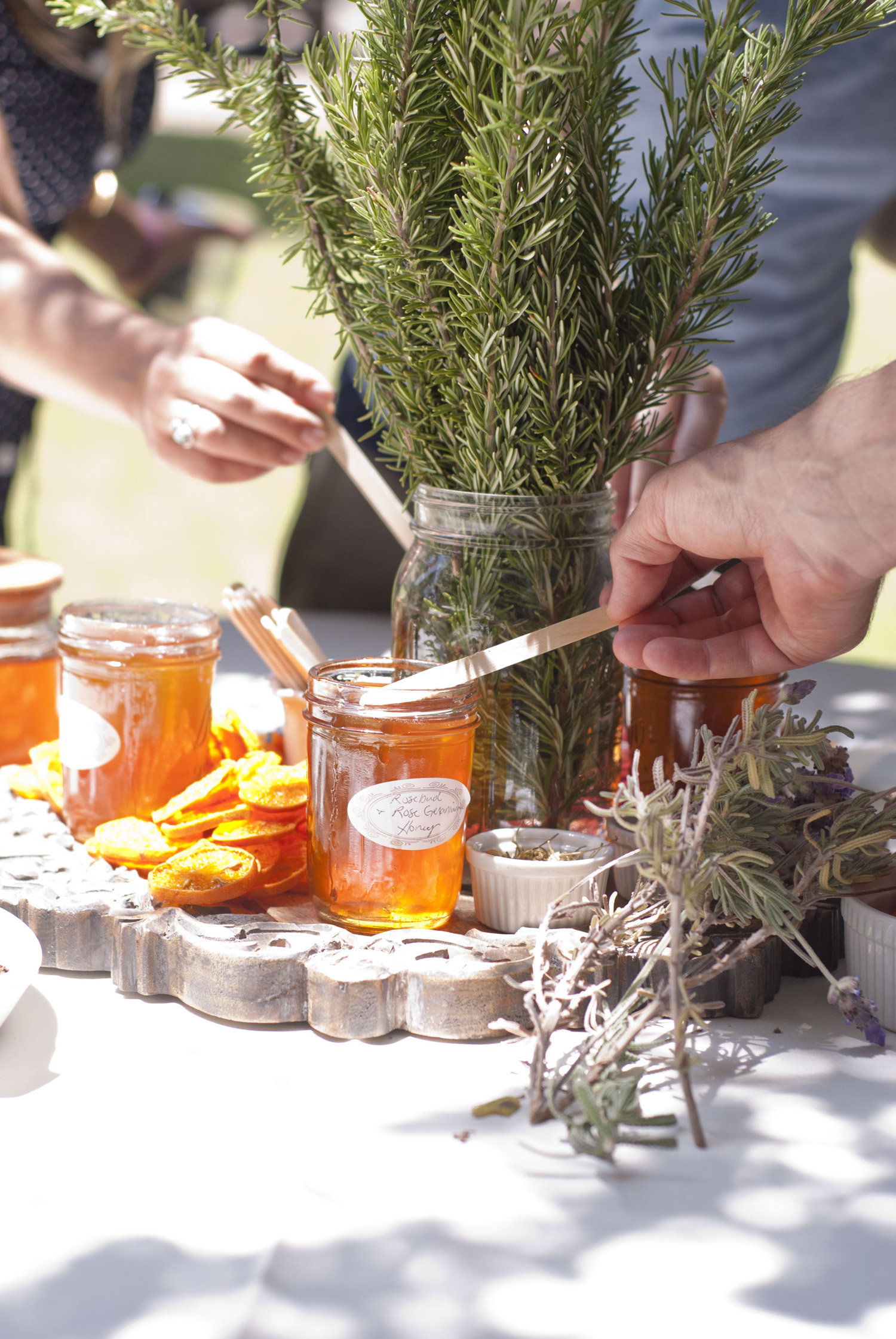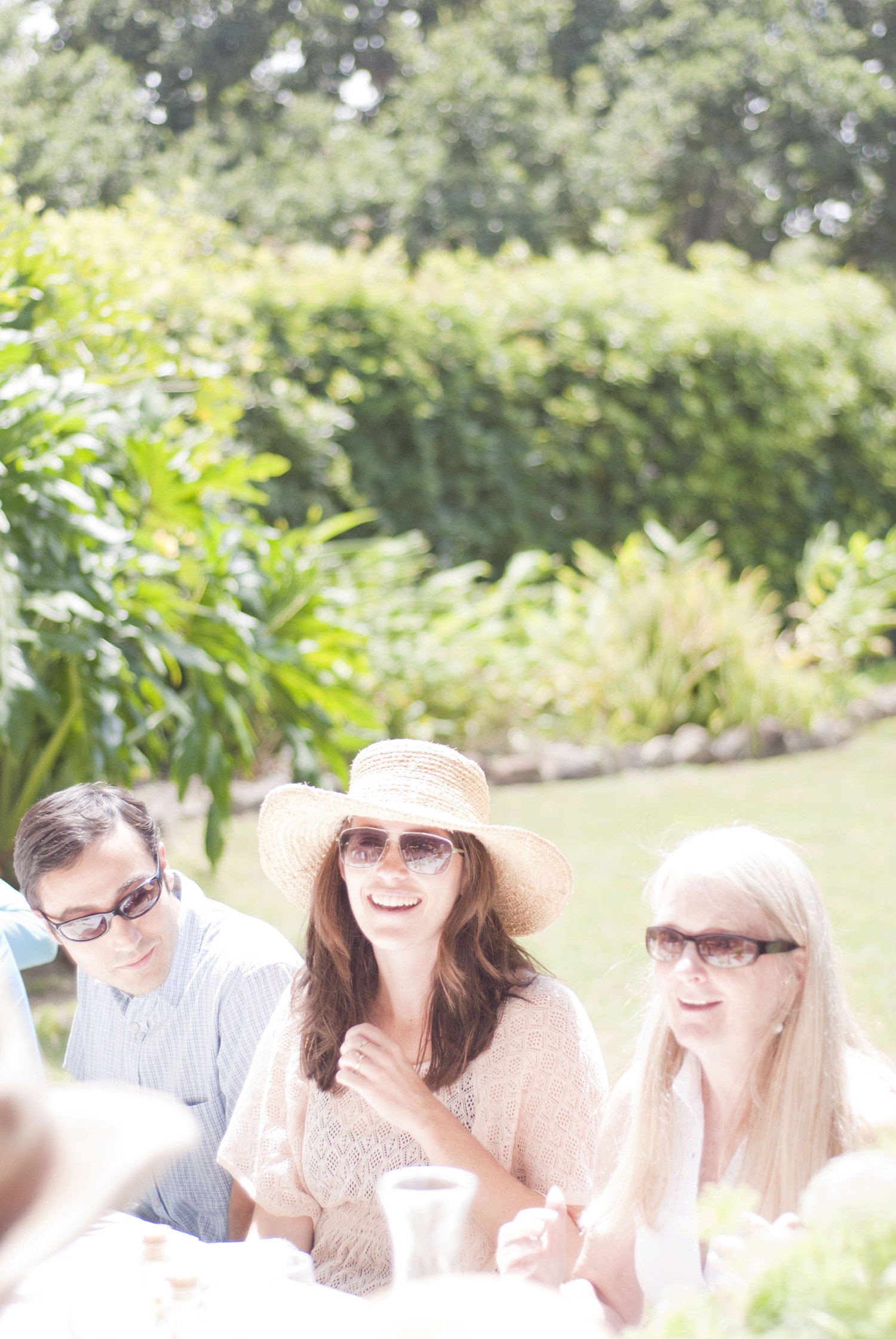 Chef Kim Schiffer made honey infusions to sample, showed our guests how to create their own infusions, and created our amazing honey inspired lunch. Yumm!
Chelsea Mitchell
Chelsea, our photographer, did a beautiful job capturing all that was Honey Harvest. She rolled up her sleeves and helped our tiny crew heft furniture around before, and after our workshop. Thanks Chelsea!!
Nick Wigle
Nick, the beekeeper and owner of Heart Stone Ranch, shared is knowledge and love of beekeeping with our guests. We all want beehives in our backyards now.
Soledad Hess
Soledad helped us immensely. She moved furniture, set up tables, helped in the kitchen... all with a smile! We couldn't have done it without her. Thanks, Sole!